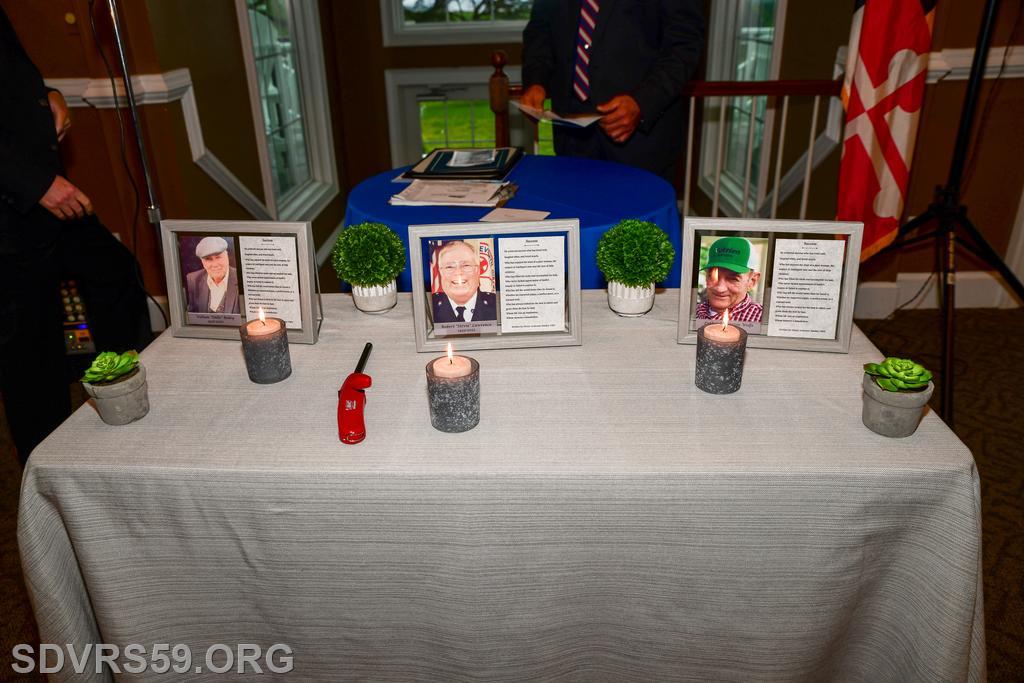 Never forgotten, forever missed! In memory of the members who passed away in 2021 for their outstanding service and contributions.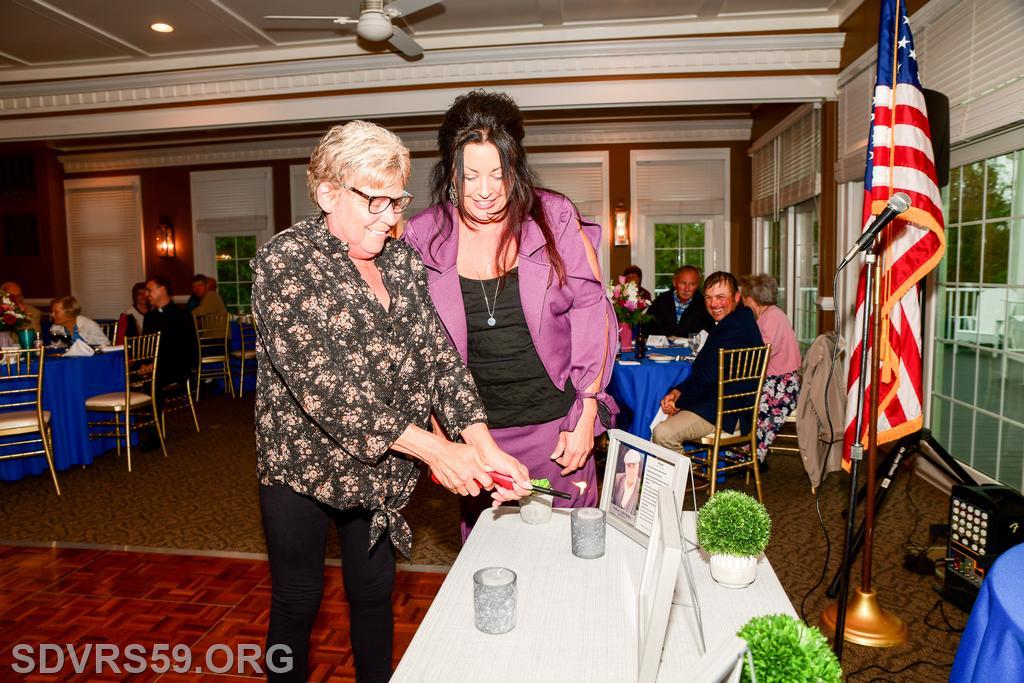 The family of William "Eddie" Bailey - Honorary Member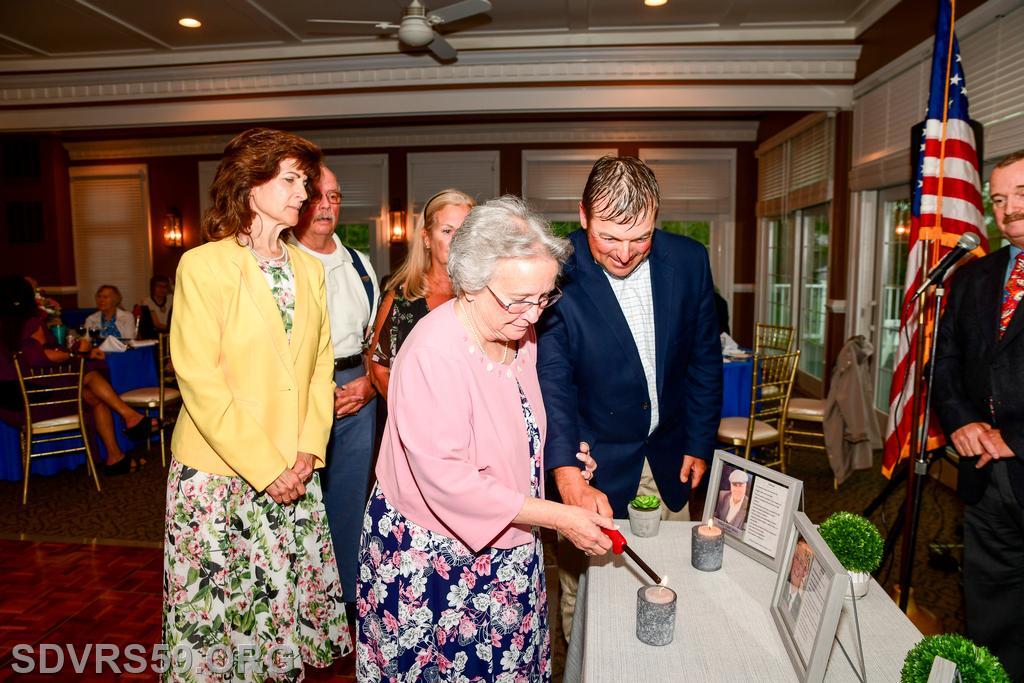 The family of Robert "Stevie" Lawrence - Member since 1992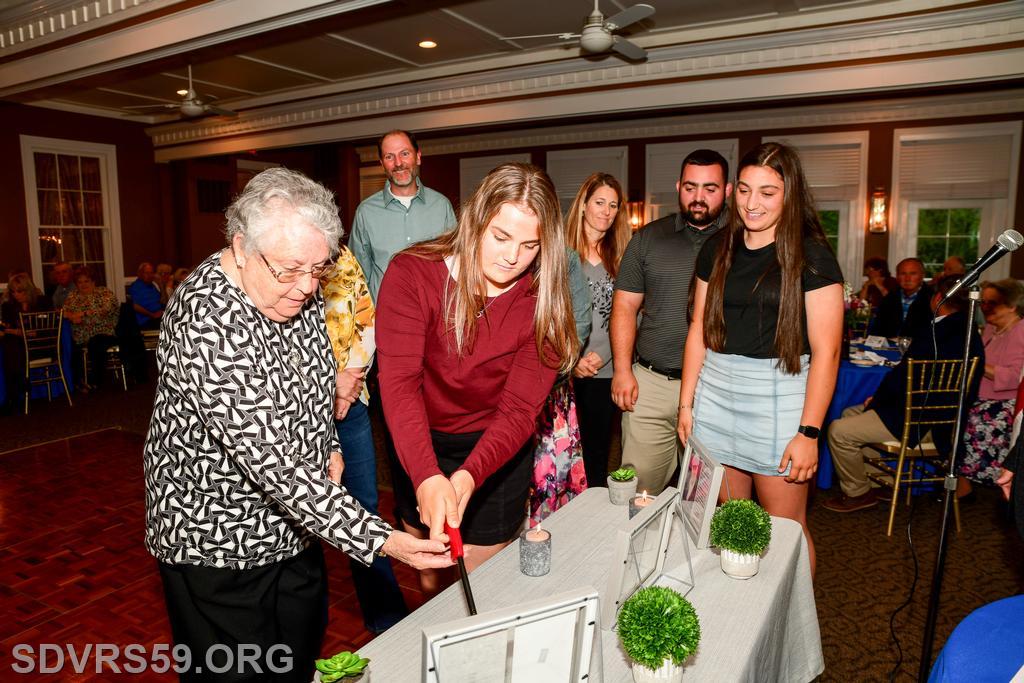 The family of Luther Wolfe - Honorary Member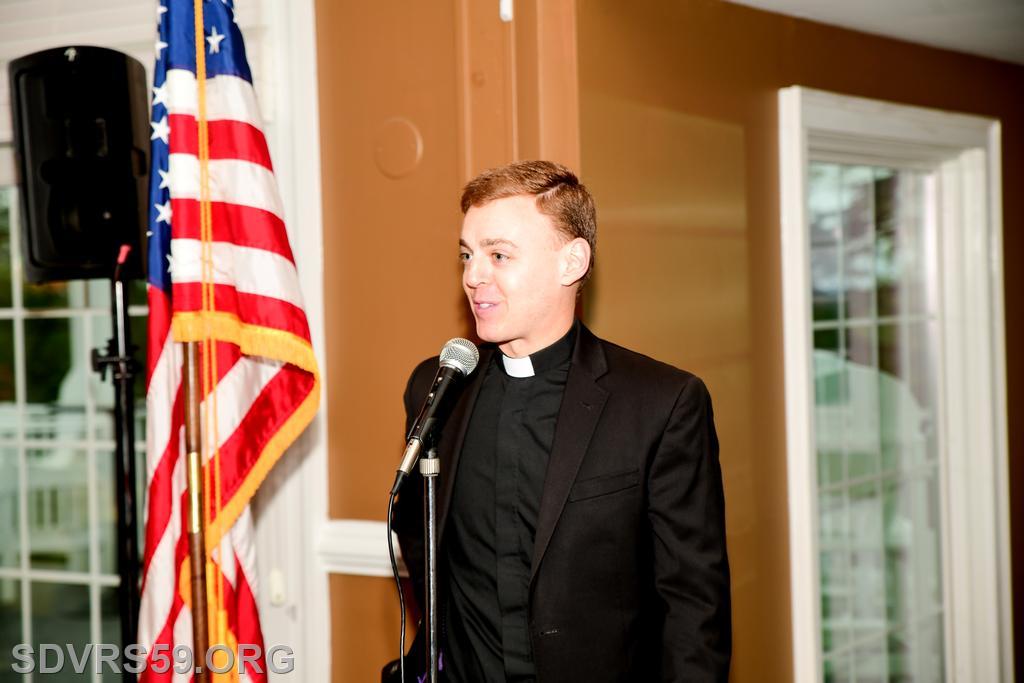 Fr. Wyble provided the invocation and prayer.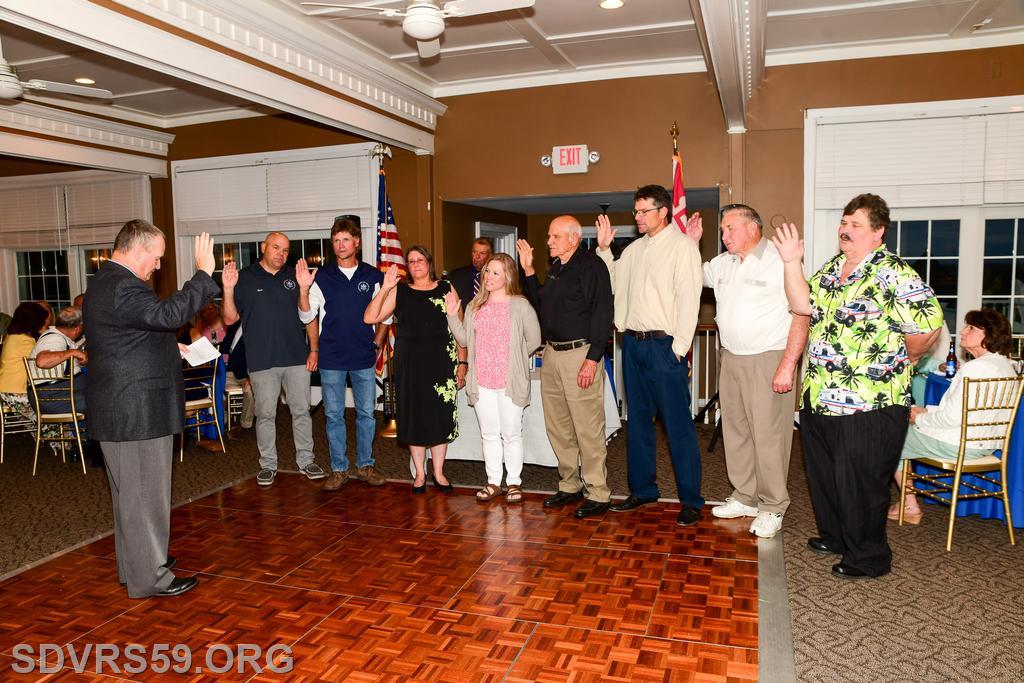 Squad Line Officers: Chief - Matt Colliflower, Assistant Chief - Todd Hayden, Deputy Chief - Hattie Norris, Captains - Tanya Colliflower and Brian Straub (not pictured), Lieutenants - Josh Colliflower, Richard Colliflower. Mike Vincent (not pictured), Chief Engineer - Duck Phetteplace (not pictured), Engineers - Francis Gibson and George Bussler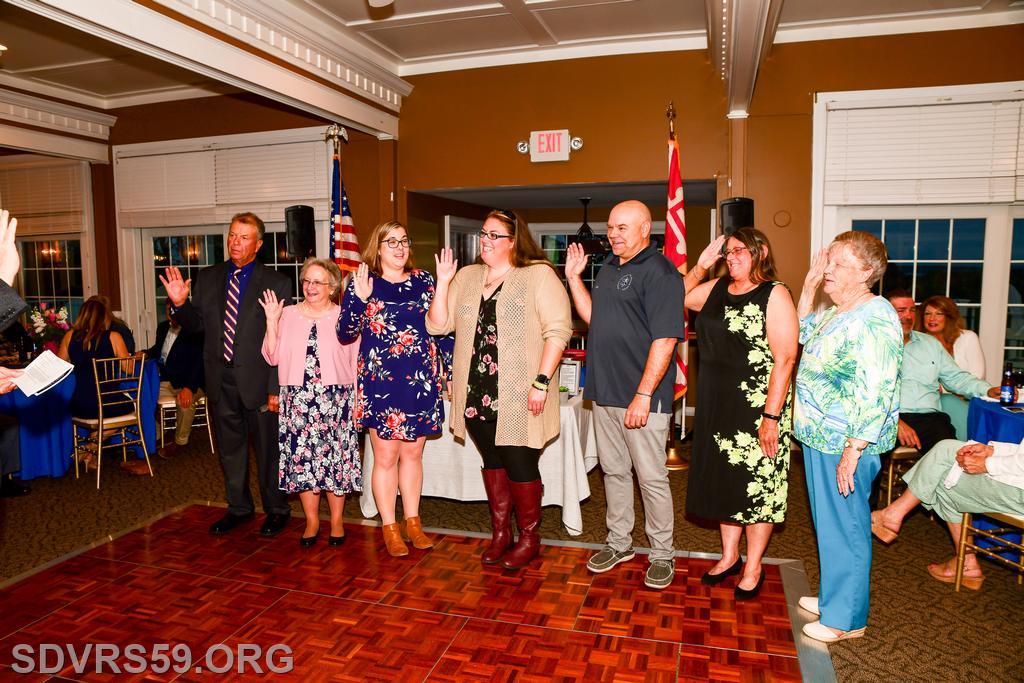 Squad Administrative Officers: President - Donald "Duck" Phetteplace (not pictured), Vice President - Ronnie Mattingly, Recording Secretary - Amy Farr, Corresponding Secretary - Karen Colonna, Treasurer - Gilbert Murphy, Assistant Treasurer - Gail Lawrence, Chief - Matt Colliflower, Chaplain - George Kennett, Members at Large - Joan Raley and Hattie Norris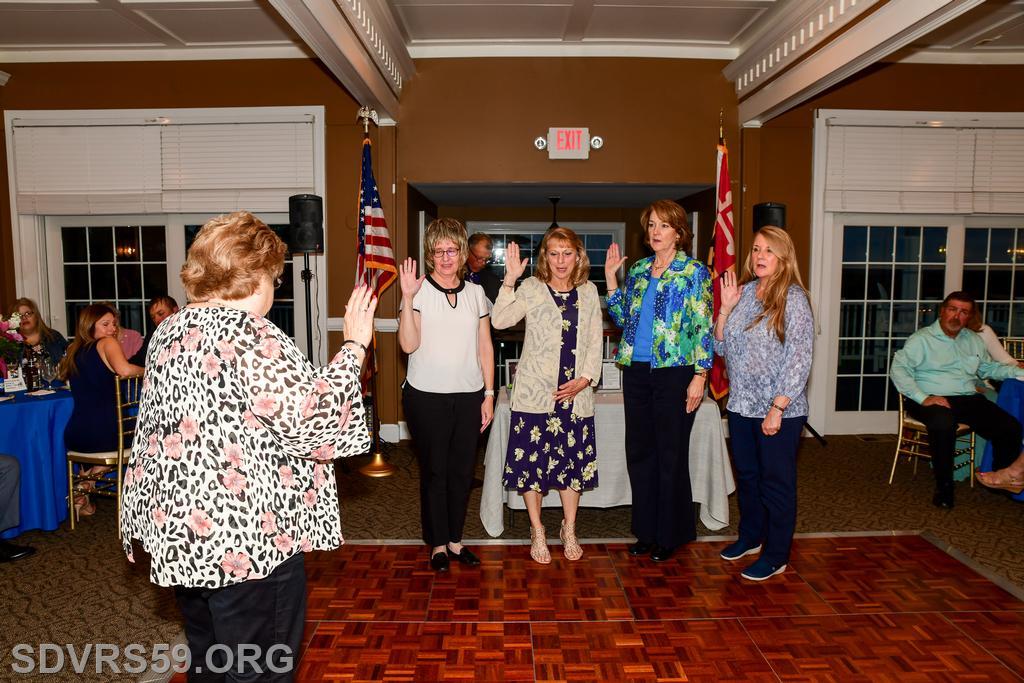 Auxiliary Officers: President - Barbara Hill, Vice President - Marcy Williams, Recording Secretary - Michelle Wooddell (not pictured), Corresponding Secretary - Mary Hayden, Treasurer - Cindy Murphy, Chaplain - Betsy Wiggington (not pictured)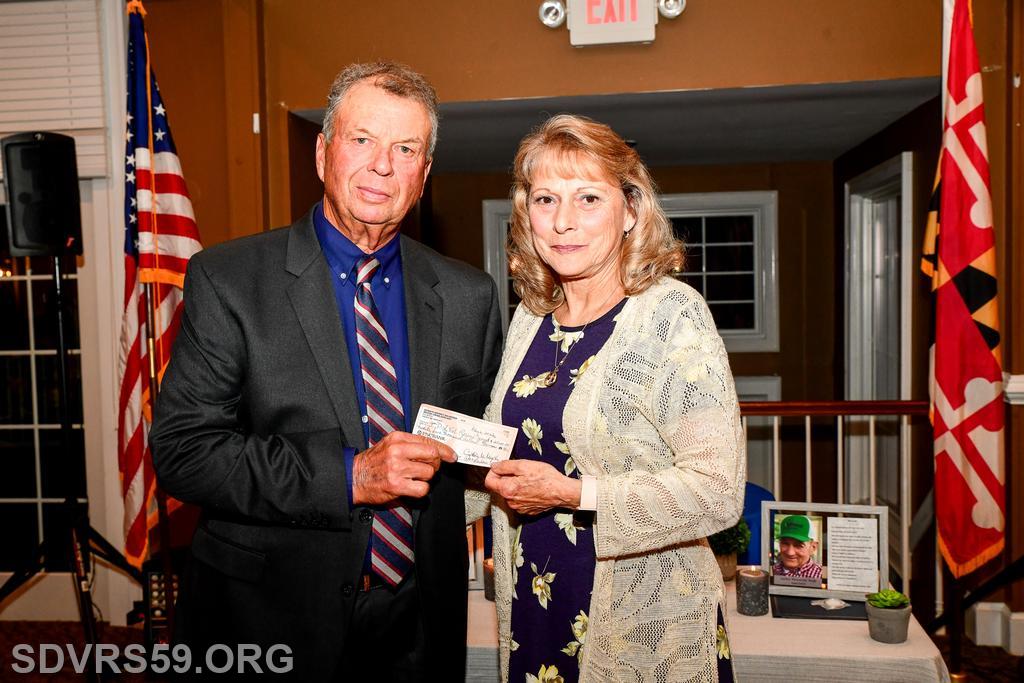 The Auxiliary gave the Squad $25,000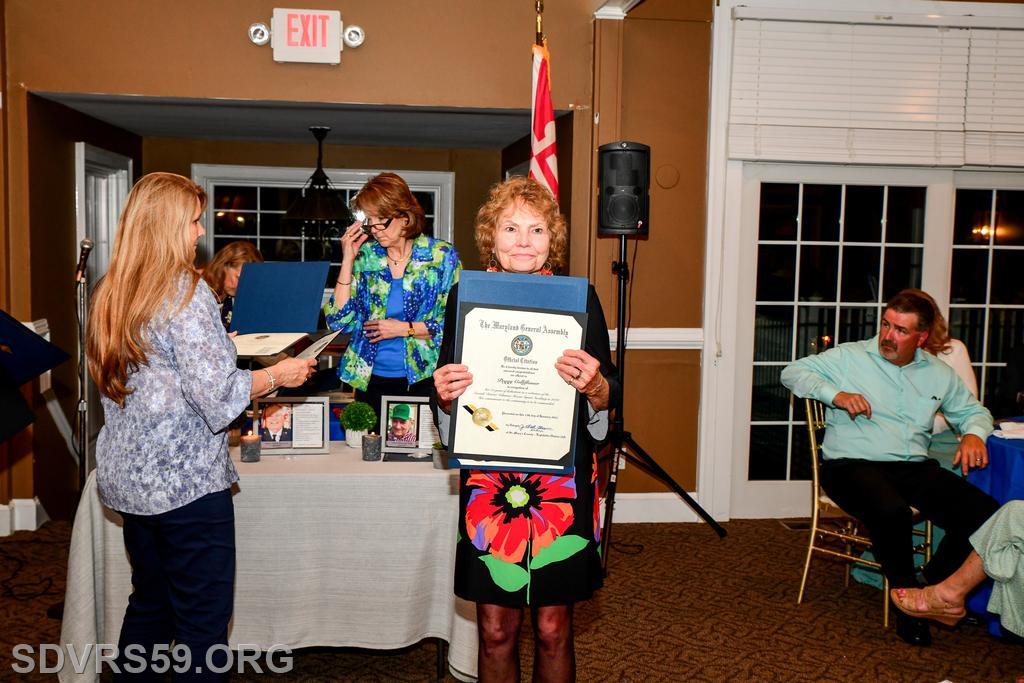 Peggy Colliflower -15 years of service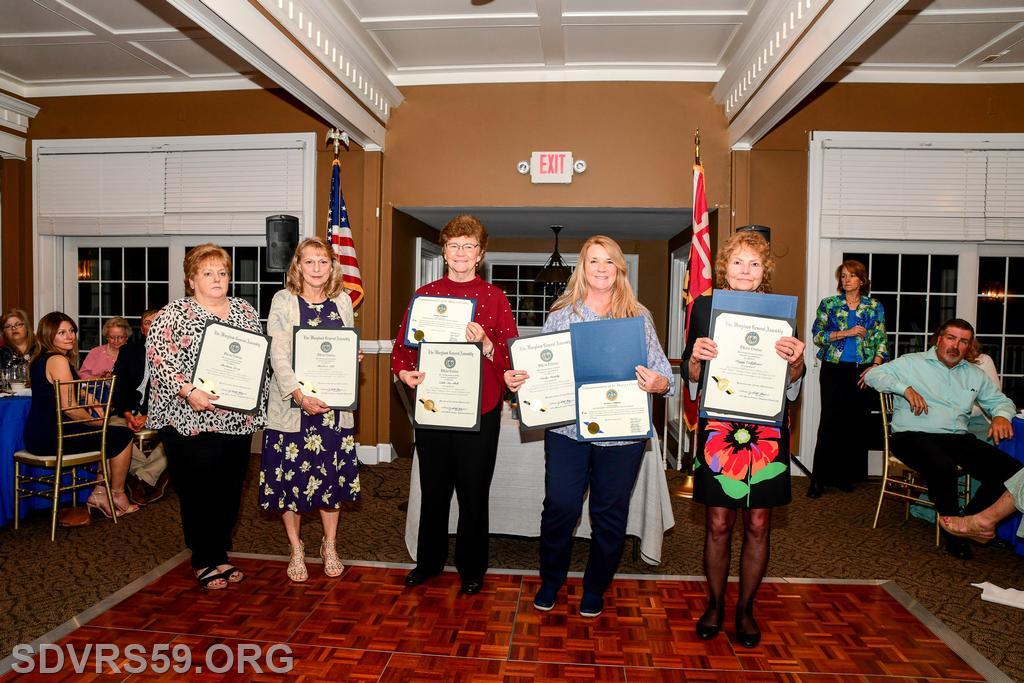 Auxiliary Years of Service: Bobbi Lacey - 40 years, Barbara Hill - 20 years, Edith Bell - 20 years, Cindy Murphy - 20 years, and Peggy Colliflower - 15 years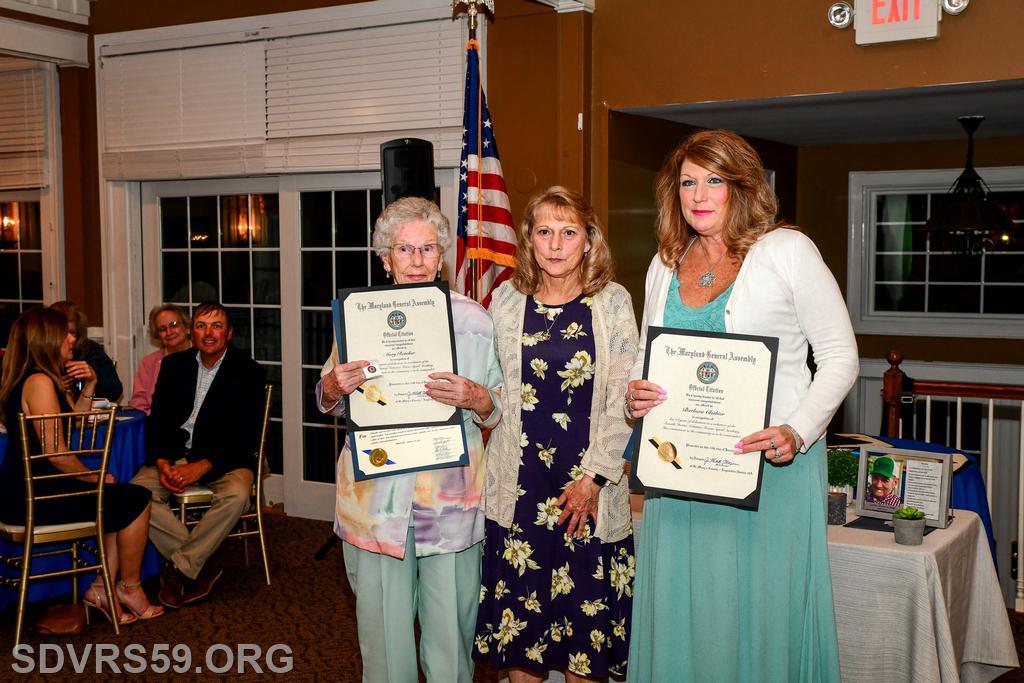 Auxiliary Years of Service: Mary Rencher - 35 years and Barbara Clothier - 10 years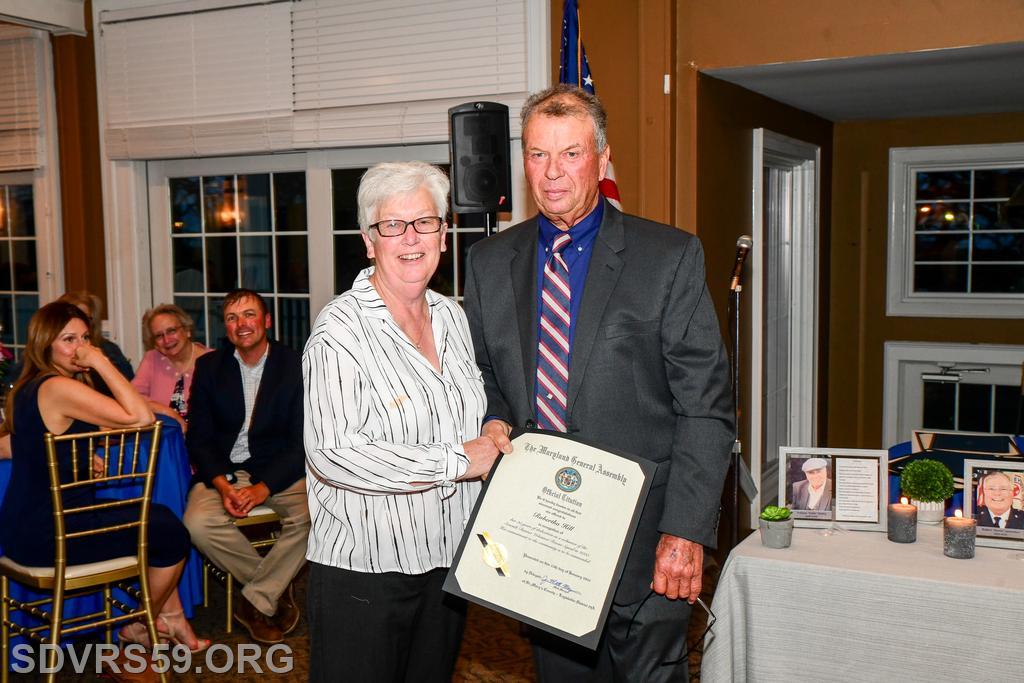 Robertha Hill - 35 years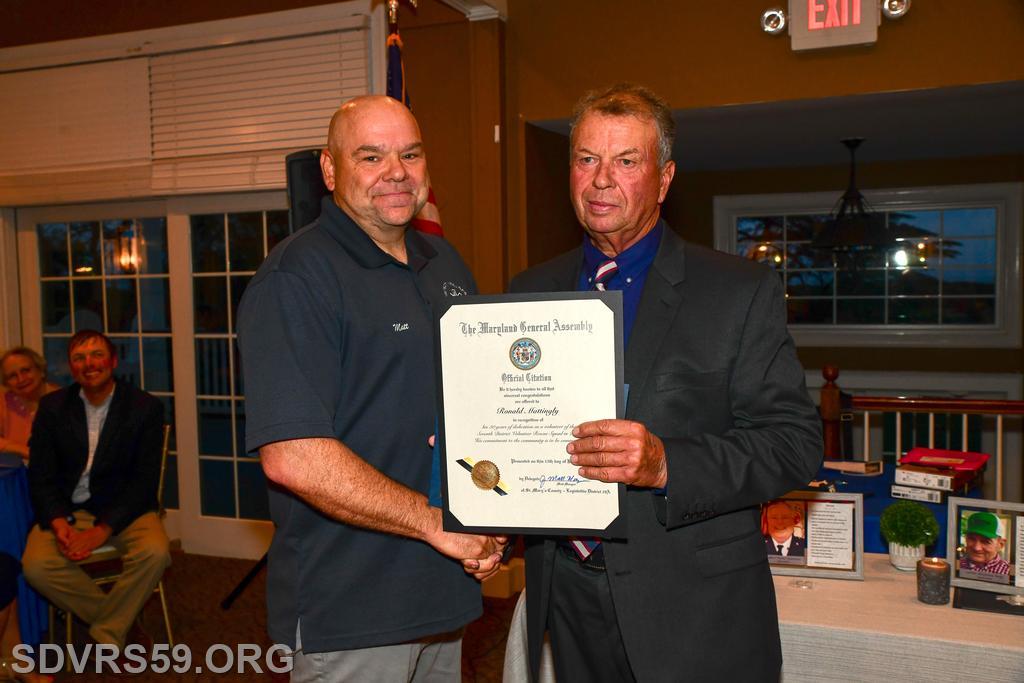 Ronnie Mattingly - 30 years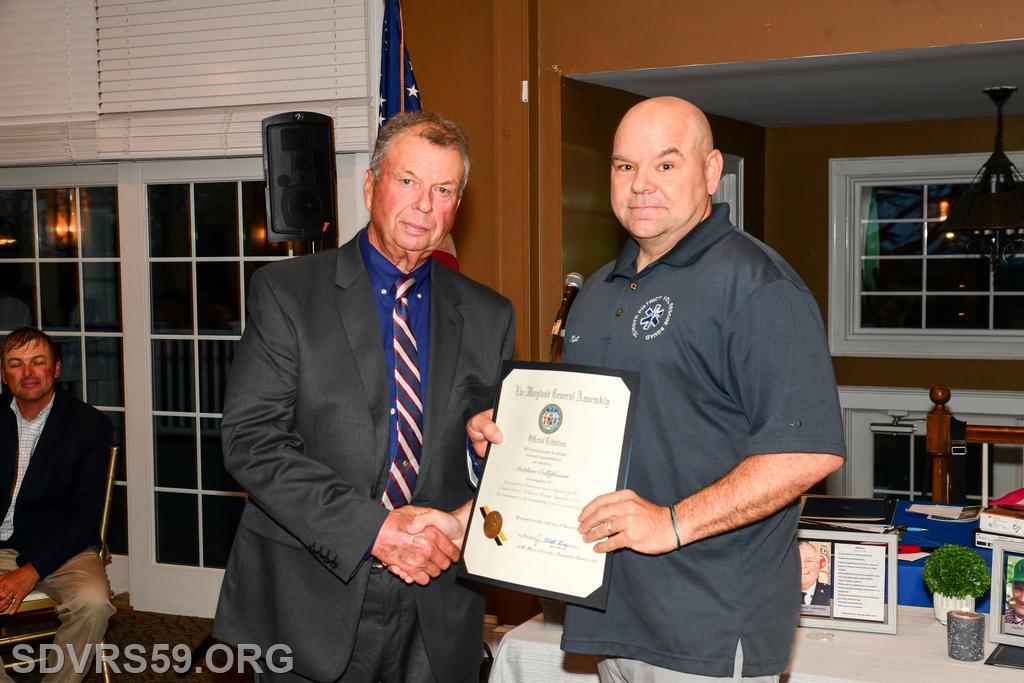 Matt Colliflower - 25 years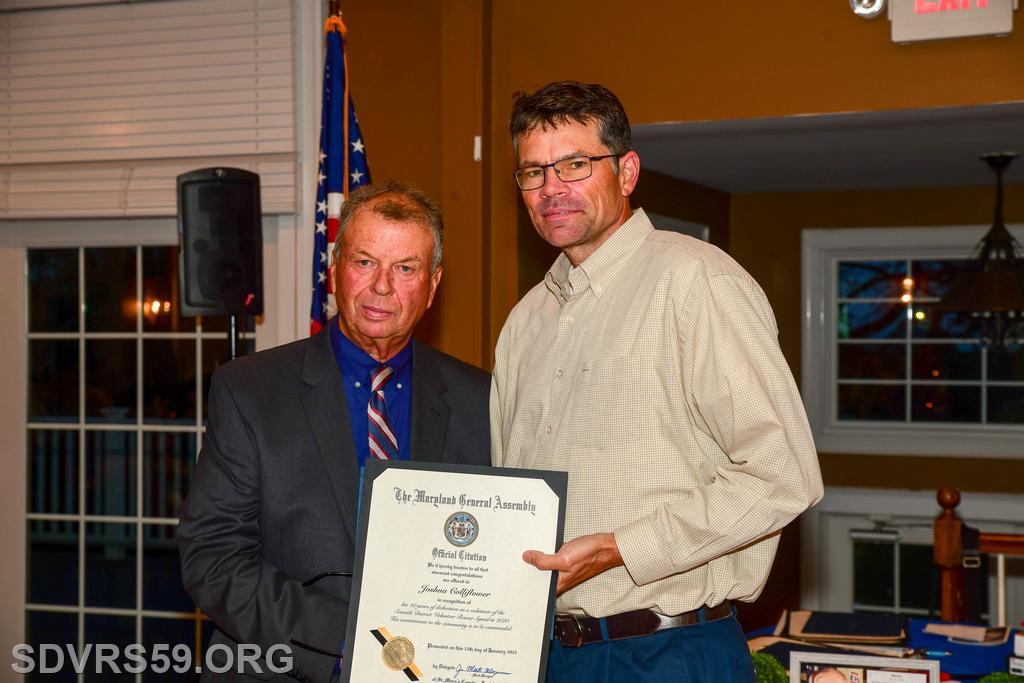 Josh Colliflower - 20 years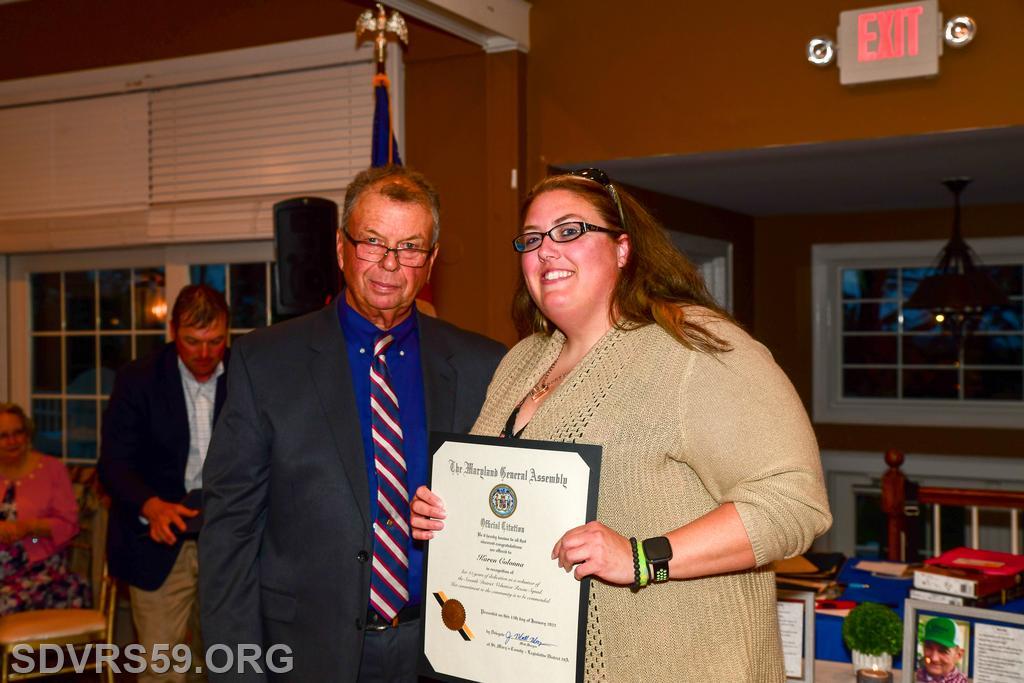 Karen Gibson - 15 years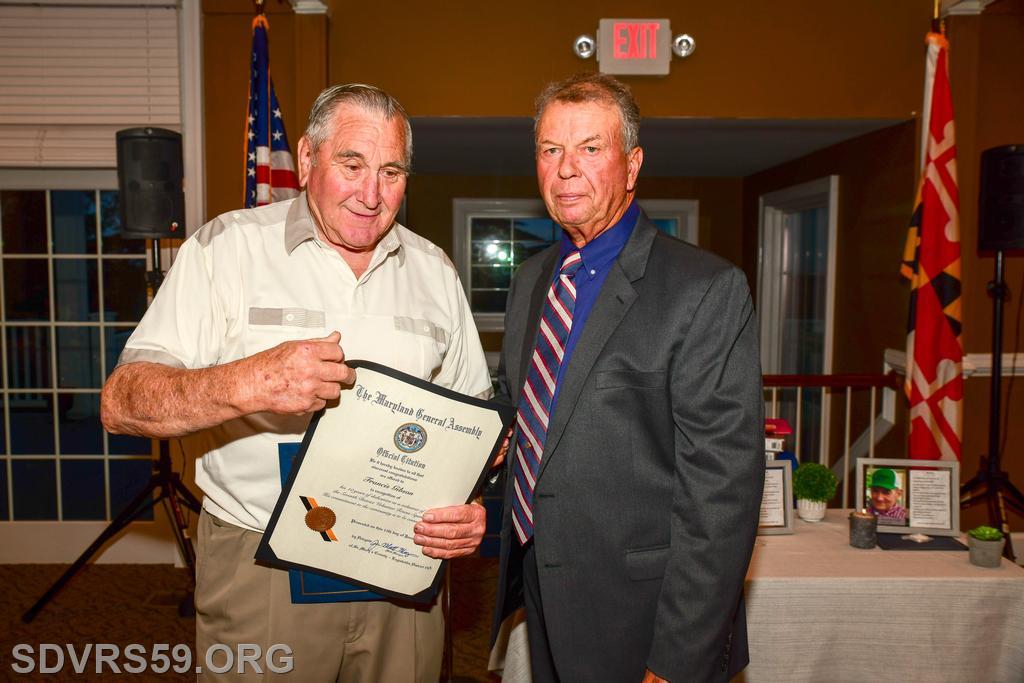 Francis Gibson - 10 years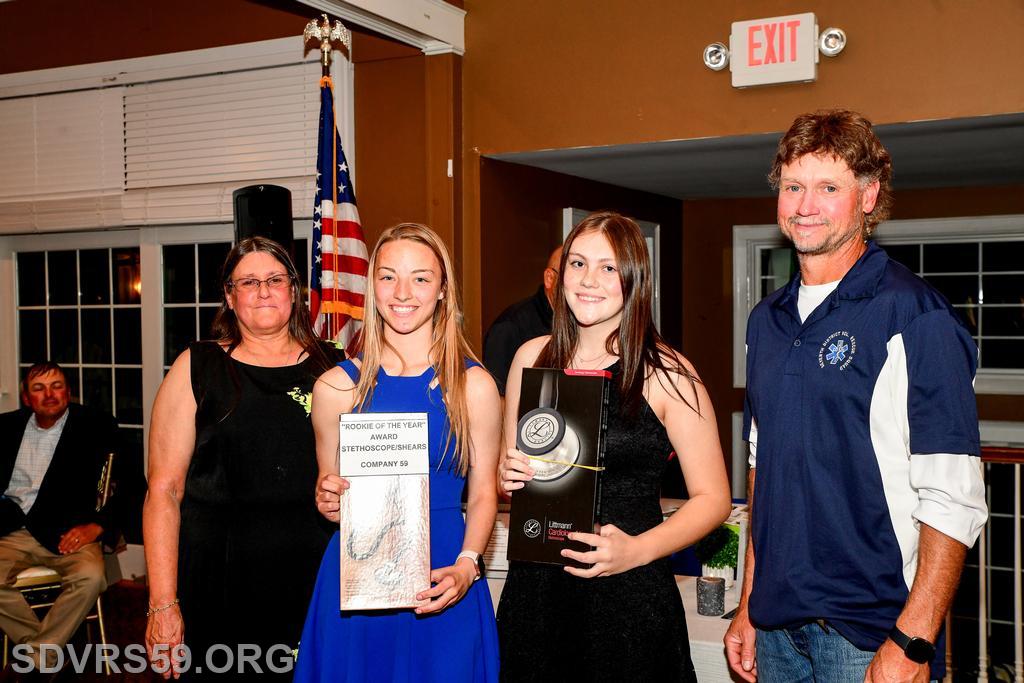 Rookies of the Year - Brooklyn Vance and Delaynee Knott